Clearlight – Simply the strongest entrance canopies with extra design options
Clearlight – Self-supported floating effect clear or tinted effect canopies.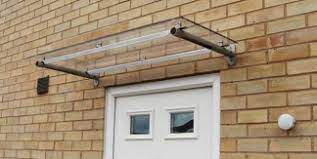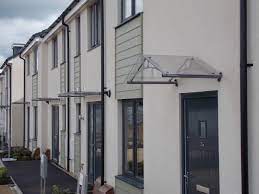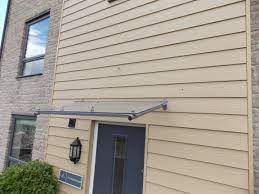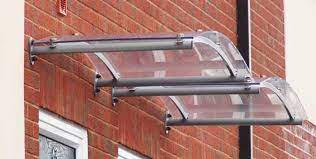 What if you could meet planning requirements without compromising on design? Squeeze much more from your budget. Discover lightweight products that are unbelievably strong and built to last. If you could ensure fabrication to ISO standards, too.. you'd have something special up your sleeve.
Flat, arched or lean to styles, Clearlight's polycarbonate roof is specially engineered to withstand all types of dead loads. Our portfolio of contemporary styles and finishes afford you real design flexibility. Requiring just one person, Clearlight installation is so simple there's little room for error – meaning perfect aesthetics and long term safety.
All component parts are hand-checked for quality
Powder coated mild steel frame for rust prevention
No maintenance costs for CDM regulations ensuring long term safety
Engineered to withstand any building requirements
4-step installation, dry fit and easy handling
One person installation. No specialist trades or supervision required
Please click here to see the installation video for the Clearlight Canopies.
The Clearlight Entrance canopy product range
Robust, shatter proof and UV stable polycarbonate
Clear or tinted polycarbonate options
Choice of powder coated colours
Stainless steel fittings
Standard 550mm and 750mm projections
Standard 1250mm, 1500mm and 1950mm lengths
Please click here to view our standard Clearlight product range.