STORMKING CopeKing Highlighted in NHBC Technical Extra
The increase in house building has again shown the lack of technical knowledge and skilled labour that is available to construct houses with traditional methods.
From their investigations and experience the NHBC has highlighted the problems of installing traditional pre-cast parapets and copings to cap off external walls using a variety of stainless steel anchors and lead flashings. Failures with traditional copings are almost exclusively caused by inadequate fixings.
As a solution to the cumbersome fixing of stone copings the NHBC Technical Extra publication in July included a detail of a solid moulded GRP Stormking CopeKing.
These unique GRP copings, which are lightweight and quick and easy to fix and need no specialist skills or materials to install.
The StormKing CopeKing has been tested by BRE for wind resistance and incorporates a simple patented fixing clip.
Extract from NHBC Technical EXTRA July 2014
StormKing CopeKing has successfully been used on many housing developments throughout the UK, including as replacements where traditional precast products have failed.
This unique GRP coping is suitable for all types of construction to suit walls up to 400mm wide and is available in either single or double weathered style and a choice of colours.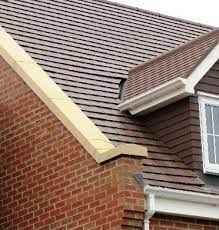 Please click here to see more examples of the GRP COPEKING solution for coping parapet walls.