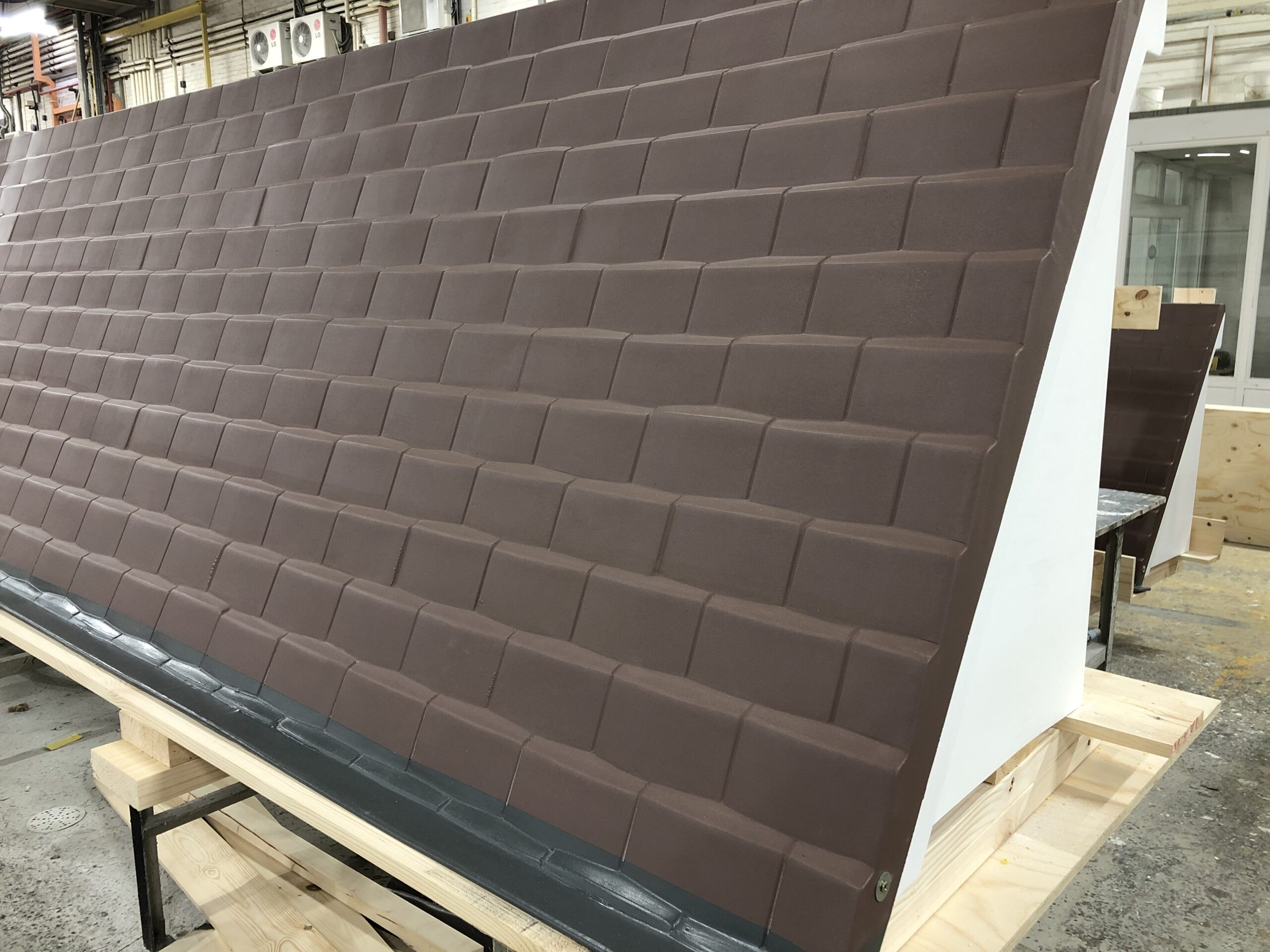 Stormking Manufacture Large GRP Lean-to GRP Tiled Products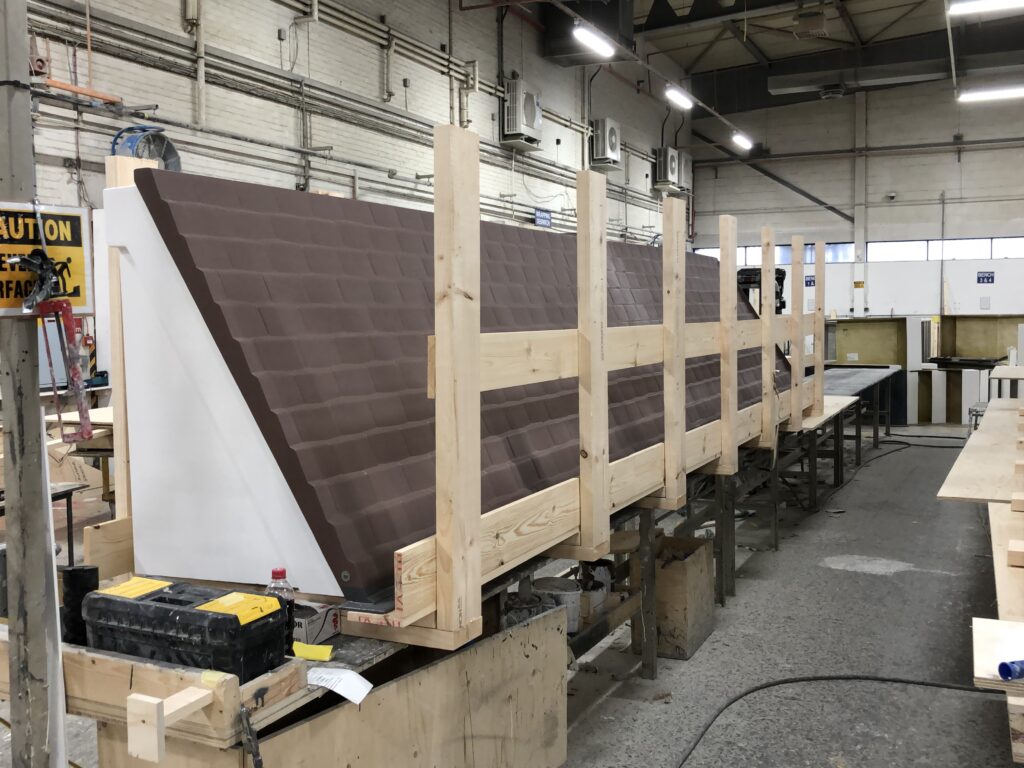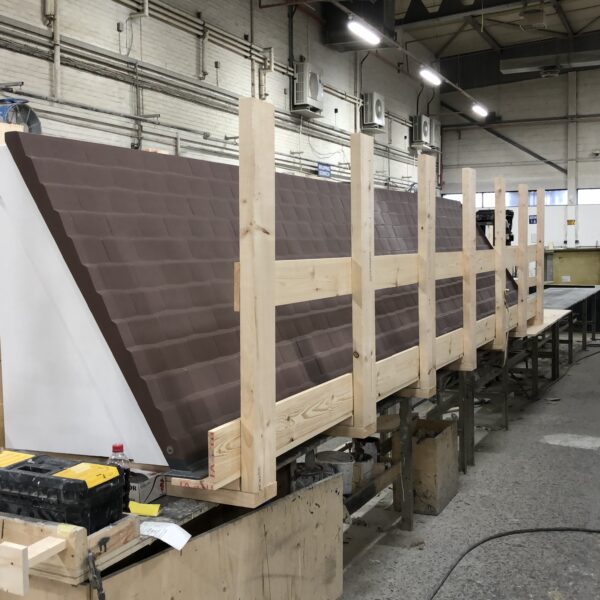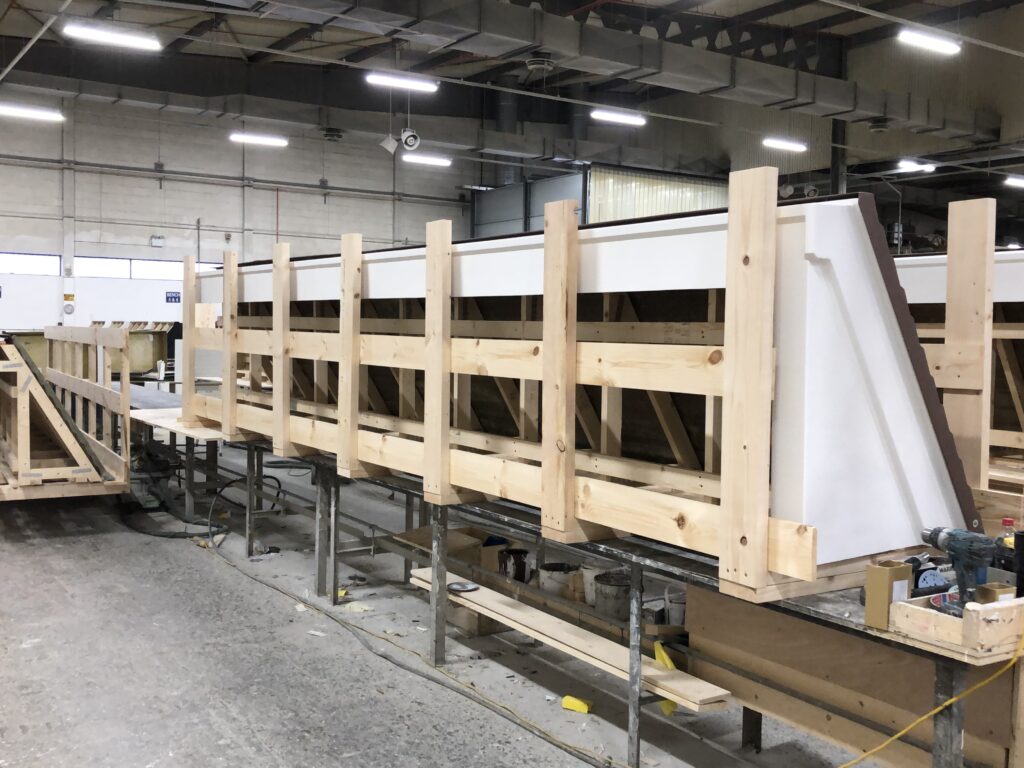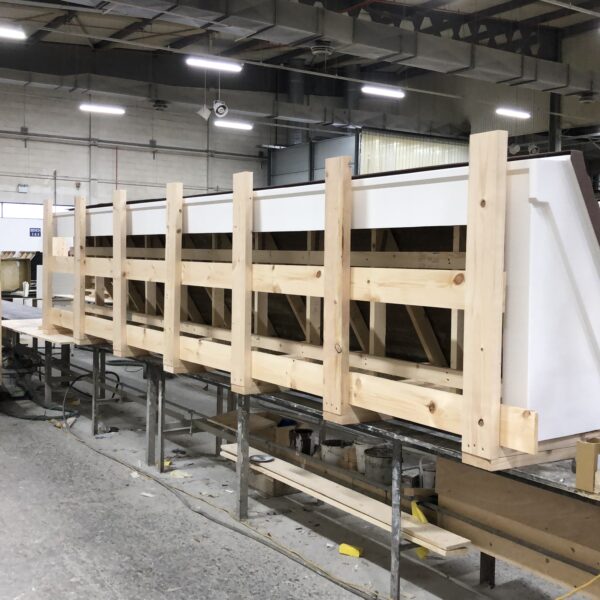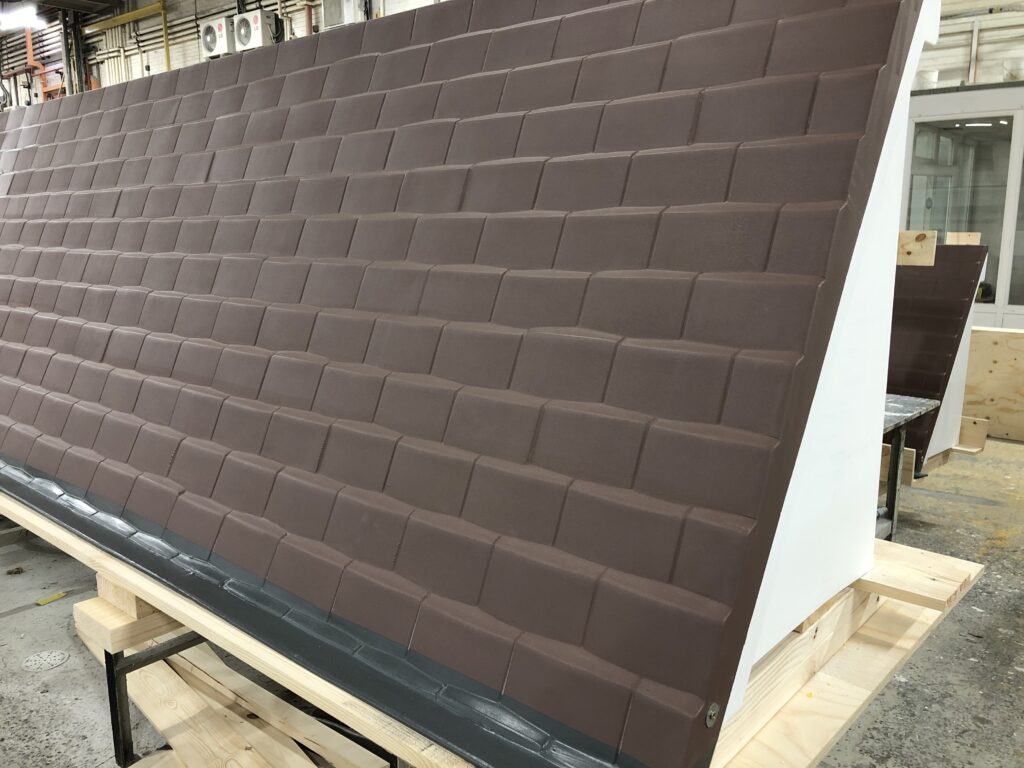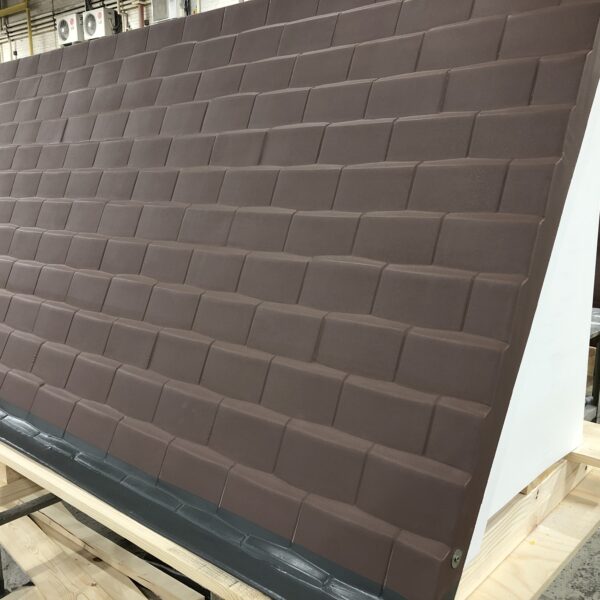 In early 2021 Stormking worked with Ballymore Civils Ltd T/A Ballymore Services on their entrance door canopies retrofit project. Eight large-scale 'Tile Effect Lean To Canopies' were manufactured to exacting requirements. Each element produced was over 5meters in length and was designed with exacting precision to be joined onsite without any visible marking, for an 11meter canopy.
Being one of the largest single GRP (Glass Reinforced Plastic) Tile Effect Lean-to Canopies Stormking has produced in its history, was a real challenge, given the length of each GRP element and the issue of transporting the products over 160miles from the Tamworth production centre to the installation site in Gillingham, Kent. To ensure the items arrived safely onsite, special wooden crates were built to help secure and stack the products on the transport vehicles.
'We recently used the Stormking GRP Lean to GRP tiled Canopies on a project we just finished near Gillingham, Kent. Suffice to say we were more than pleased with every aspect of the product, from safe and secure delivery on time, inside their own specially made wooden crates, to an easy to assemble product which when erected and completed was very aesthetically pleasing.
Our clients are more than happy with the product and we ourselves found Stormking's team very professional and easy to liaise with.
We would recommend this product to anyone wishing to use it.' Explained Site/Project Manager – Brian Mc Callan, Ballymore Services.
If you are interested in a similar product, please visit the Entrance Door Canopy range or contact sales@stormking.co.uk to explain your requirements.