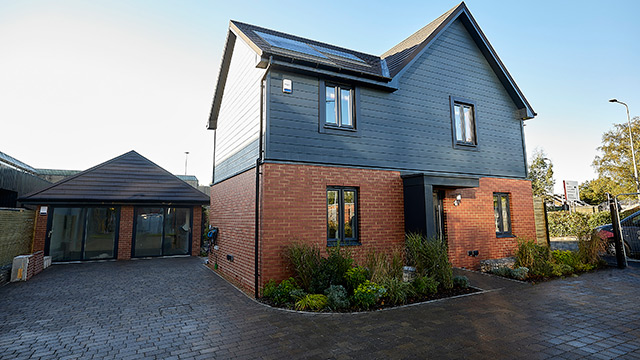 March 28, 2022
Stormking Plays Its Part In Z House Project As It Partners With Barratt Developments
UK-based manufacturer of Glass Reinforced Plastic (GRP) prefabricated products, Stormking is proud to announce its involvement in Barratt Developments innovative Z House project.
Developed in conjunction with the University of Salford, Z House is Barratt Development's zero carbon home concept. The project has been specifically designed to deliver a carbon reduction of 125 percent, which goes far beyond the Future Homes Standard.
Barratt Developments has worked closely with over 40 industry partners, including Stormking, to use modern building techniques to create the ground-breaking house on the University of Salford's main campus.
Stormking provided its pioneering 'Storm Porch' to the project, which proved to be the perfect fit as Andrew Almond, Marketing Manager at Stormking, explains:
"As the house building sector moves towards reducing its carbon footprint, it is looking to modern methods of construction to help achieve this goal. Here at Stormking we design and manufacturer an extensive range of GRP prefabricated building products for the construction industry. These products have been designed to enhance the Z-Houses aesthetic appeal, which would have been difficult to replicate in traditional building materials, as they are extremely light weight and easy to manoeuvre. It is because of these innovative features that Barratt Developments approached Stormking to be part of its Z House project.
"The lightweight nature of GRP products, which are delivered to site either complete or in a limited number of pieces, means they require less transportation movements around a building site, as well as being quick and easy to install. Both characteristics mean a reduction in the use of vehicles on site, helping to reduce the builds overall carbon emissions."
As one of its key customers, Stormking was keen to be involved in Barratt Developments Z House Project, as Andrew continues:
"We have worked with Barratt Developments for a number of years and are a key supplier of GRP products to its developments across the UK. Because of this, we are well known to Barratt Developments and the company is aware of our modern manufacturing processes, knowing our products would complement its project.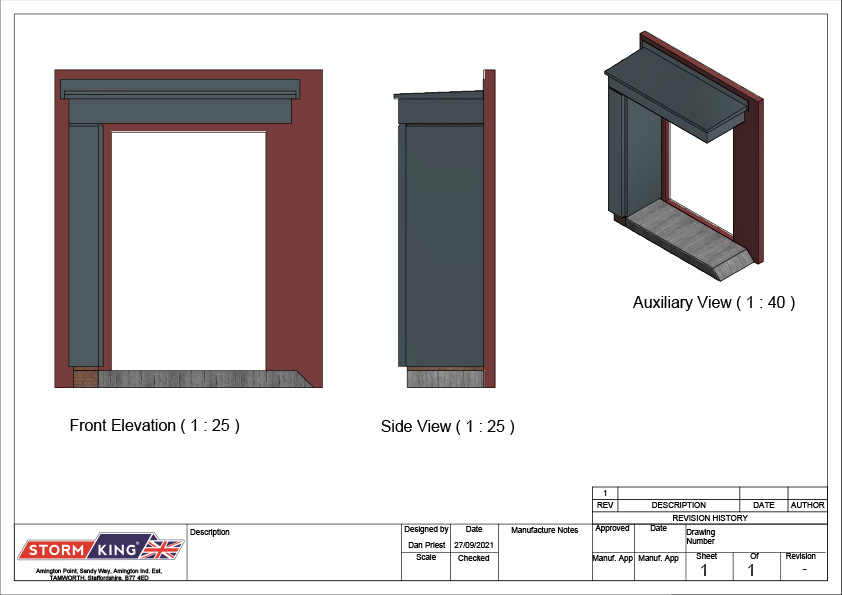 "We are extremely proud to be a part of this project and to have been able to support Barratt Developments, as it looks to revolutionise the house building sector for a cleaner, zero carbon future."
For more information on the Z House Project, please visit www.barrattdevelopments.co.uk/showcase/z-house and to learn more about Stormking's GRP product range go to www.stormking.co.uk/product-range