Why Stormking Should Be Your First Choice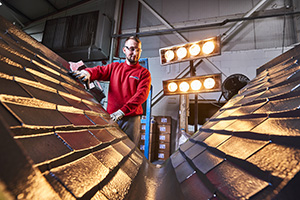 Stormking is approaching 35 years of successful operation within the construction industry, both in the design and manufacturing of specialist building products.
With over 215,000 square feet of manufacturing capacity, we supply to over ninety-percent of the biggest names in the UK house-building industry. Over the past 5 years, around 25% of all new build housing has a Stormking product installed.
We have a dedicated team of almost 400 employees working across 5 manufacturing sites, to create our wide and diversified range of products.
OUR HISTORY
From our very modest beginnings in 1985, we have seen constant growth and success due to our persistent efforts and investment in the research and development of our products, alongside strong partnerships with our key customers.
We aim to continue to evolve and expand our product range over the forthcoming year, utilising modern methods of construction (MMC) for the construction industry. Therefore, when choosing Stormking you can rest assured that you are investing in distinctive designs and durability.
Since 2016, Stormking has been under new ownership and has been a part of the successful Epwin Group plc.
CERTIFICATIONS AND ENDORSEMENTS
BBA Accredited:
Our Chimneys, Dormers and Bay Canopies have been certified as BBA approved. Our products are easy to install and have adequate strength to resist any loads, as well as, having a service life in excess of 30 years.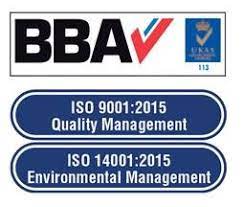 ISO 9001:2015
Stormking are proud to be certified with an ISO, as this shows our management systems are of the highest quality, enabling our business to run efficiently and ensuring the needs and requirements of our staff, customers and key stakeholders are fulfilled.
ISO 14001:2015
At Stormking we pride ourselves in the non-adverse impact our products have on the environment. We care about our environmental footprint and with this ISO accreditation we have shown our commitment. We will continue our work towards better and more sustainable products.
For further press information:
Tel: 01827311100
Email: marketing@stormking.co.uk